_
MUSEUM COLLECTION
HISTORY
SPECIFICATIONS
AIRCRAFT ON DISPLAY
UNIT HISTORY
PHOTOS
F
airchild C-82A Packet
Crew: 8th Airlift Squadron

DISPLAYED ON HERITAGE HILL
HISTORY
The design of the Fairchild C-82 Packet was begun in 1941, with the mockup being approved by the Army in 1942. Development time was only 21 months, resulting in the first flight being taken on September 10, 1944. The C-82 was designed to meet the need for a large capacity cargo aircraft that could load at near ground level and represented a great technological advance over the smaller C-46 Commando and C-47 Skytrain.

The C-82 was designed with twin tail booms that exposed the aft fuselage to enable the loading of vehicles or outsized cargo. With the rear clamshell doors removed, airdrops could be made from the back ramp.

In 1946, the Tactical Air Command and Military Air Transport Service received C-82s , the 62d Troop Carrier Group received their Packets while stationed at Bergstrom TX in 1946. The unit brought the airplanes to McChord on August 15, 1947 and flew the C-82s from the Base until 1949. During its C-82 period, the 62d gained valuable arctic experience in Project Yukon during January 1948. One infantry company with full field equipment was airlifted from McChord to Big Delta, Alaska. From Big Delta, the 62nd's C-82s flew to Elmendorf Field, Alaska, for the return of another Army unit to McChord. During the first half of 1948, the 62nd flew flood relief supplies to several locations in Washington and Oregon. McChord crews flew 100 tons of burlap bags, later to be filled with sand, to flood workers.

In late 1948 early 1949 the Group participated in a mission codenamed Operation Hayride. Hayride was the nickname of the plan to airdrop tons of hay to stranded livestock during unusually harsh winter blizzards kept ranchers from reaching their herds overland. Operation Hayride brought all available 62nd assets to Naval Air Station (NAS) Fallon, Nevada, to help the livestock in Arizona, Colorado, Kansas, Nebraska, Nevada and Utah. With the operation well under way, President Truman called in additional C-82s from other units to assist in "Hayride". In the end, as much as 80 percent of the livestock in these states were saved.

In 1947, Fairchild developed an improved Packet, which had more powerful engines, increased cargo and weight capacity and a relocated flight deck. The resulting aircraft became the C-119. Due to its obsolescence, the Air Force removed the C-82, from its inventory in 1954.
TOP OF PAGE
SPECIFICATIONS
__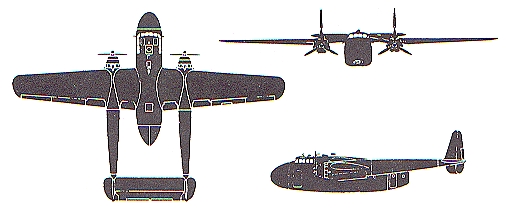 _
TYPE:

Cargo and troop transport

POWER:

2 Pratt & Whitney R2800 radial engines with 2,100 hp each

SPEED:

Maximum: 250 mph,

Cruising -

162 mph.

RANGE :

2,140 miles

SERVICE CEILING:

27,000 ft

WEIGHTS: Empty: 16,530 lbs, Combat: 42,000, Max T.O. / Landing : 54,000 lbs

MAXIMUM PAYLOAD:

18,000 lbs or 42 troops, or 34

stretchers

DIMENSIONS:

Span: 106 ft 6 in, Length: 77 ft 1 in, Height: 26 ft 4 in,

CREW: Four;

Two Pilots, one Navigator, one Flight Engineer/Loadmaster

PRODUCTION TOTALS:

4 (C-82), 219 (C-82A)

UNIT COST:

$441,000

McCHORD BASED UNITS:

62d TCG (1947- 1949) - 4th TCS, 7th TCS,

8th

TCS
TOP OF PAGE
C-82A S/N 48-57574
_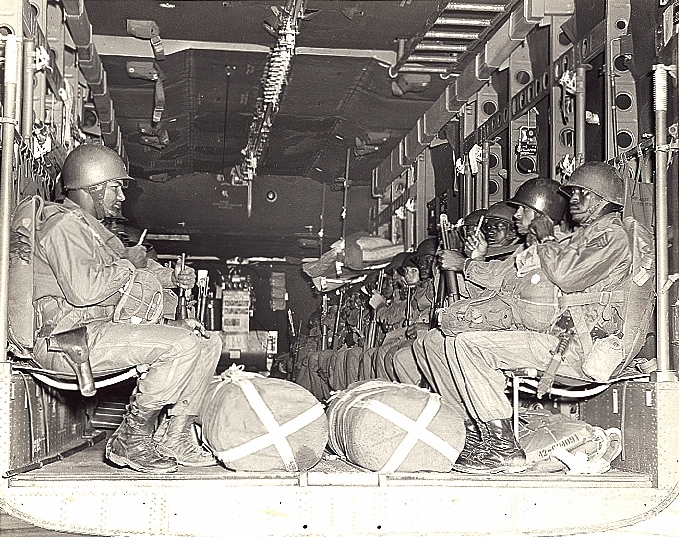 Troops ready to go aboard an Air Force C-82 in this late 1940's photograph. In 1988, the Air Force Museum negotiated the delivery of 2 C-82 Packets for display, one for the USAFM an one for the McChord Air Museum which arrived on June 20. The C-82 fit nicely in the airlift evolutionary chain between the WWII C-47 and the postwar C-124.
TOP OF PAGE
U
NIT HISTORY
Currently
gathering 48-57574's unit assignments - please check back for updates.
TOP OF PAGE
A
DDITIONAL PHOTOS
TOP OF PAGE
Website provided and maintained by:
The McChord Air Museum Foundation
P.O. Box 4205
McChord AFB, WA. 98438-0205
253-982-2485
e-mail - mamfound@mcchordairmuseum.org
TOP OF PAGE

TO MUSEUM COLLECTION PAGE