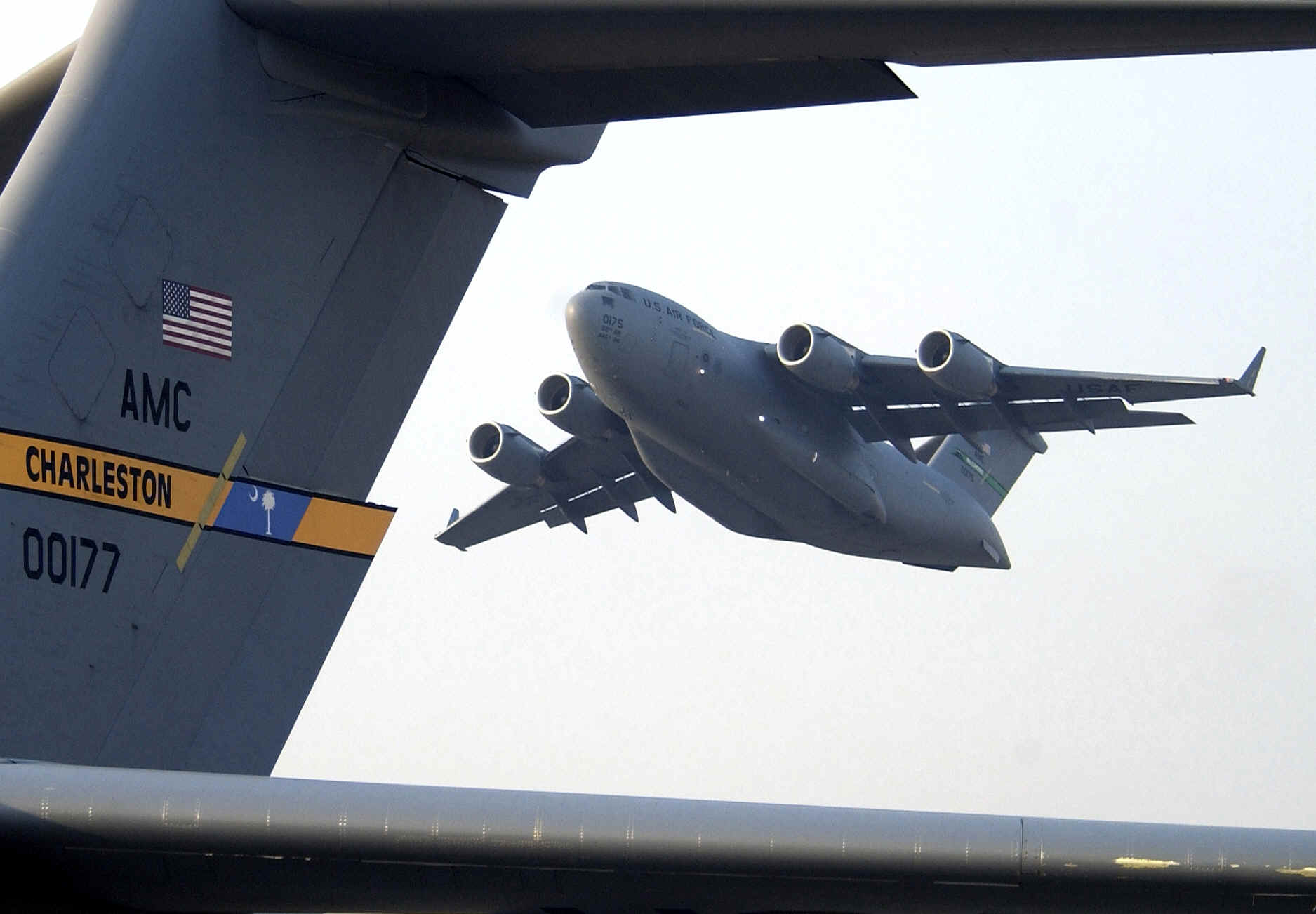 The "Sprit of Connecticut" takes to the air

from a forward deployed location in support of Operation Enduring Freedom.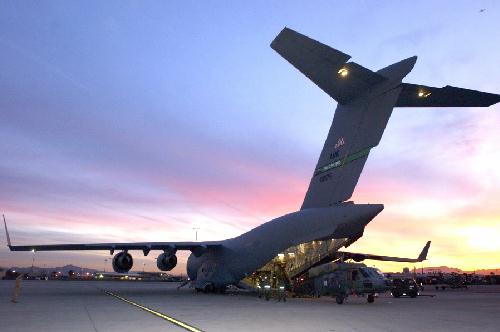 USAF
Once assigned to the 437th AW, C-17A -0175 is seen here during the loading of a USAF MH-60 Blackhawk with McChord's 62d AW.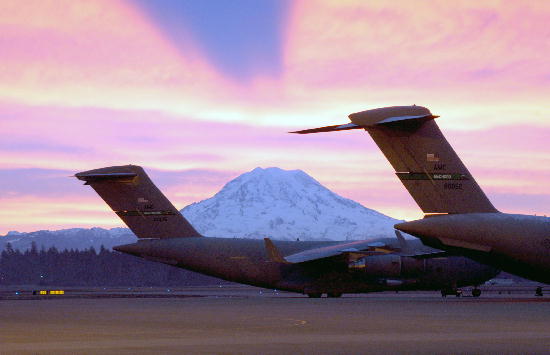 PHOTO BY KEVIN J. TOSH USAF
C-17's 00-0175 and 98-0052 named the "Spirit of McChord" sit on the McChord A flightline during a spectacular sunrise over Mt. Rainier. Note the shadow of Mt. Rainier on the clouds in the sky.
Website provided and maintained by:
The McChord Air Museum Foundation
P.O. Box 4205
McChord AFB, WA. 98438-0205
253-982-2485
e-mail - mamfound@mcchordairmuseum.org

_