_

OUR HISTORY

_

C-17A S/N 00-0181

Acceptance date - January 15, 2002

McChord's 28th factory delivered C-17A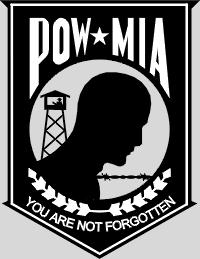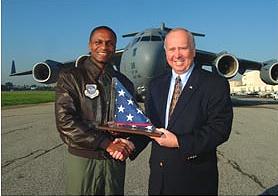 BOEING
Col. Darren McDrew, former 62nd Operations Group Commander (left), and Howard Chambers, Boeing vice president and C-17 program manager, pictured before delivery to McChord on January 23, 2002.
SSGT. SCHULTZ USAF
-0181 with the desert sand in the background.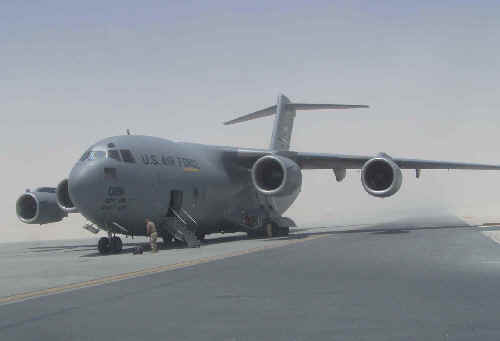 SSGT. SCHULTZ USAF
C-17A -0181 parked "on the side of the road" at a undisclosed airfield.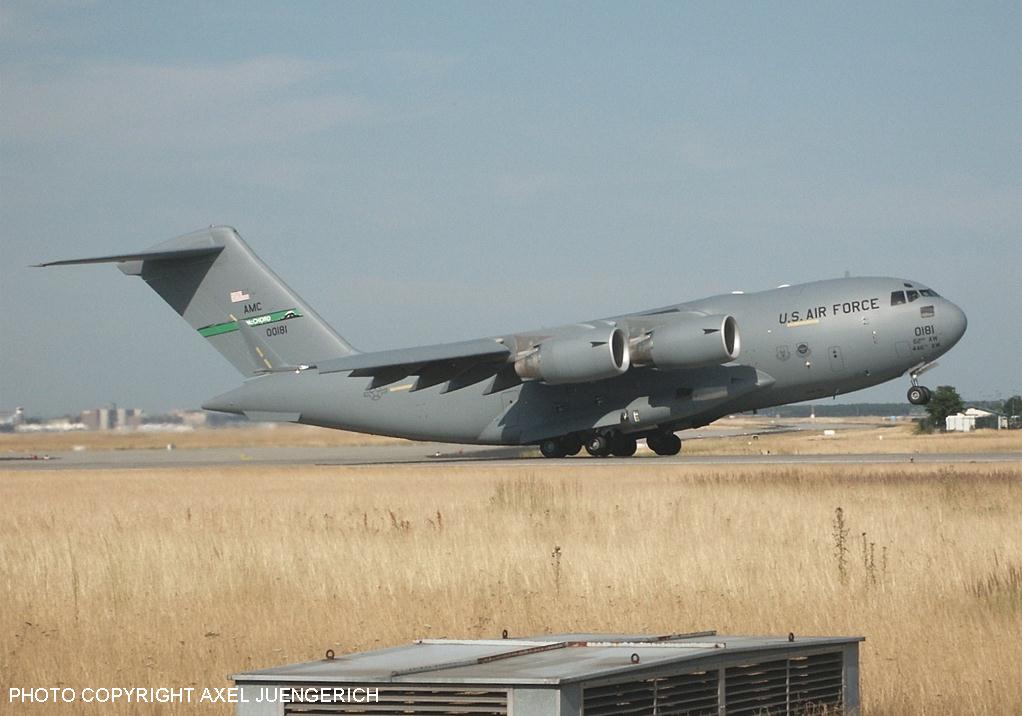 Photo by Axel Juengerich
A.Juengerich-airliners.net
C-17A -0181 on takeoff at Rhein-Main AB Frankfurt, Germany, July 8, 2002.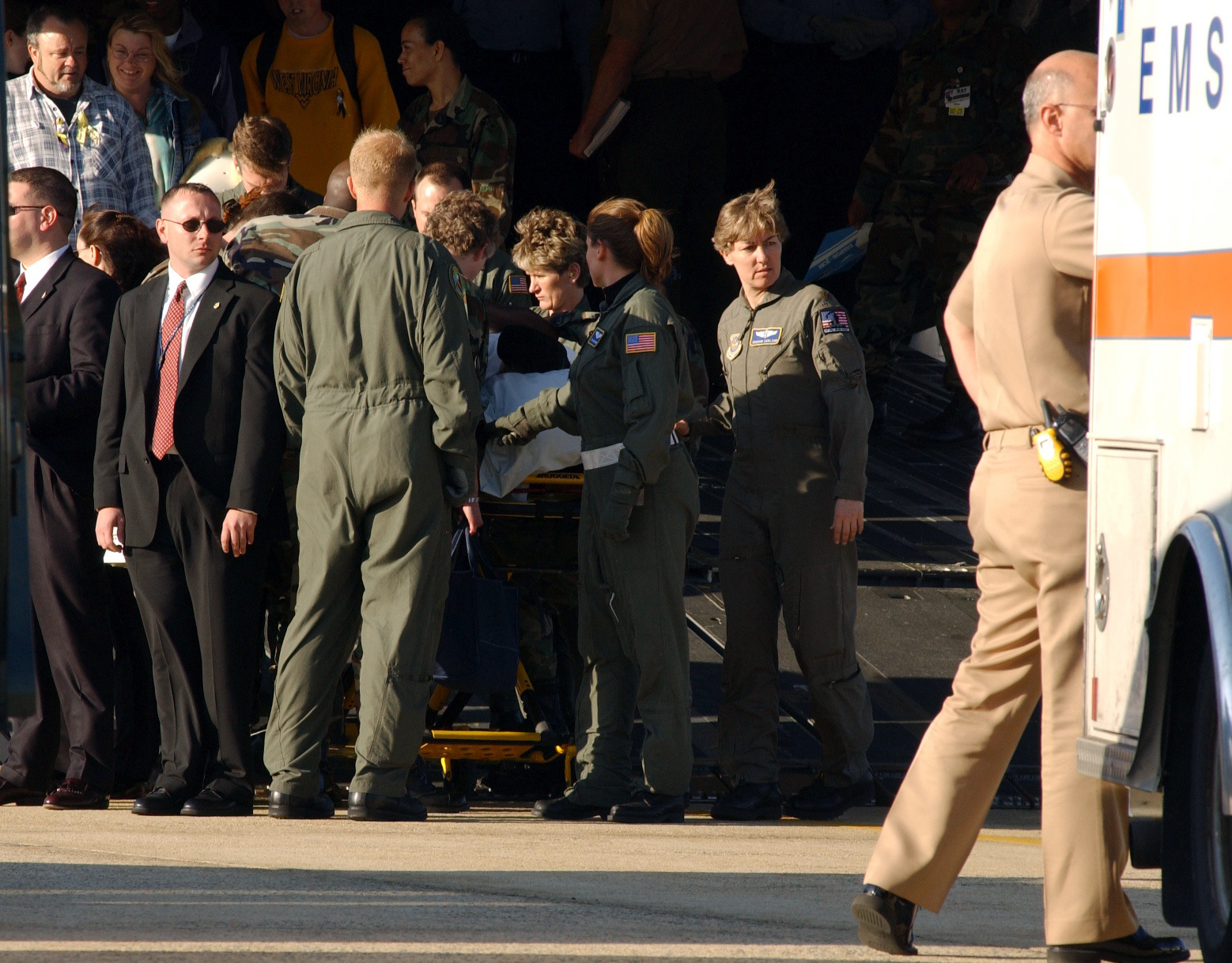 Photo by Senior Airman Charity Barrett U.S. Air Force
Army Pfc. Jessica Lynch, a prisoner of war rescued from Iraqi captivity, is carried from C-17 –0181 into an awaiting ambulance at Andrews AFB, MD. The ambulance brought her to nearby Walter Reed Medical Center for further treatment.

to the United States on April 12. Seven Air Force reservists including one Member from the 446th AW at McChord AFB, provided medical care for

Pfc Lynch and

45 other patients during their April 12, 2003 flight aboard -0181.
Website provided and maintained by:
The McChord Air Museum Foundation
P.O. Box 4205
McChord AFB, WA. 98438-0205
253-982-2485
e-mail - mamfound@mcchordairmuseum.org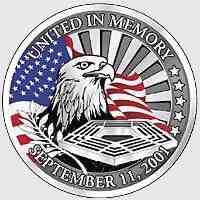 _