MUSEUM COLLECTION
PAINT PROJECT - C-141B 65-0277
PREP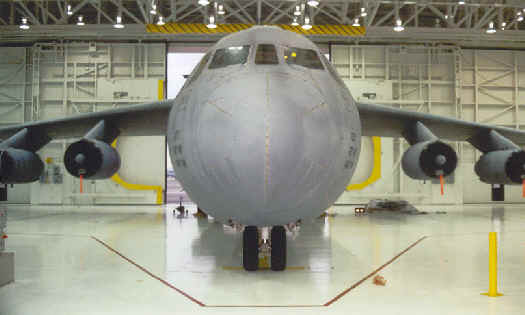 PHOTO BY ERNEST WHITE McCHORD AIR MUSEUM
During September and October 2004, the Museum's C-141, the "Tacoma StarLifter" went through a prepping process before the start of painting that included the sealing of most of the aircraft's doors, bird proofing and the installation of new tires.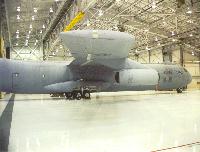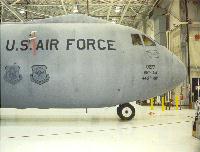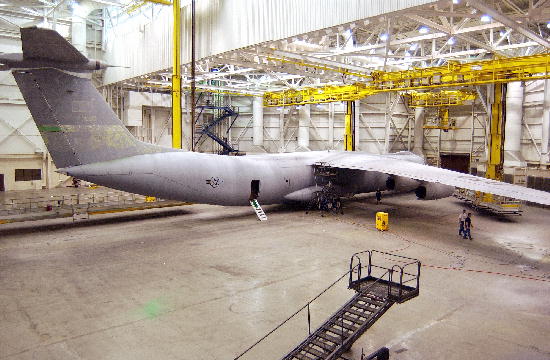 PHOTO BY Kevin J Tosh Jr USAF
In the middle of

October, the "Tacoma StarLifter" or 277 as it is also known as, was ready to make its second trip to the McChord Corrosion Control Facility in seven years. After the Contractors completed construction of the building during the 62 AW's conversion to the C-17 in the late 90's , 277 was used to test the buildings painting systems where it was repainted in the "AMC Gray" Scheme.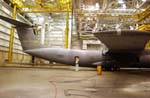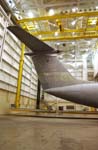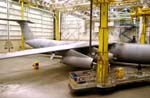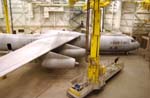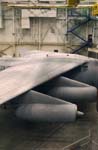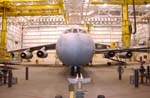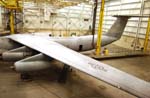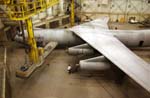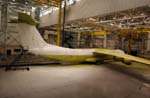 Click here for pictures of the C-141 painting