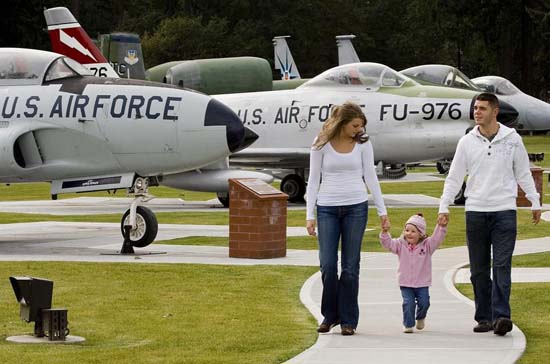 Welcome to the M
c
Chord Air Museum Homepage
MUSEUM & GIFT STORE HOURS
x
OPEN 12:00PM TO 4:00PM - - WEDNESDAY THRU
FRIDAY
(CLOSED -

THANKSGIVING, CHRISTMAS,

AND NEW YEARS DAY)

ADMISSION IS FREE - DONATIONS WELCOMED
After more than ten years, non-military visitors can now visit the McChord Air Museum, Starting April 1, 2016 a standard Washington State Driver License or ID Card can no longer be used to get a visitor's pass for access to McChord Field. For more information please visit the "Visitation Information" under the "Your Visit" tab at the top of the page for current Museum access requirements.
Visit the McChord Air Museum's Facebook page

Please "like" us !

x
REMEMBERING THE PAST, HONORING THE PRESENT
BUILDING A RESPECTABLE FUTURE.
For More information on McChord's Memorial Grove or purchasing a brick
Please visit:
http://www.mcchordmemorialgrove.com/
VIRTUAL TOUR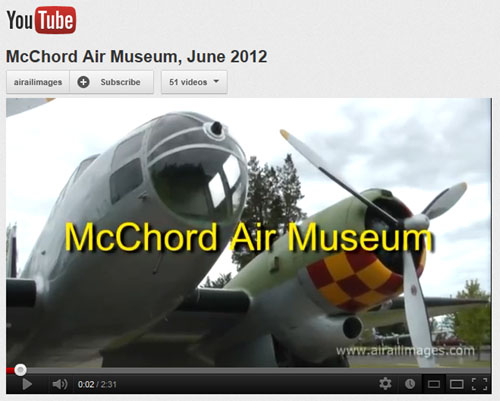 McChord Air Museum Heritage Hill Airpark (2012)
from airailimages from YouTube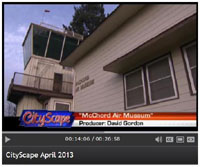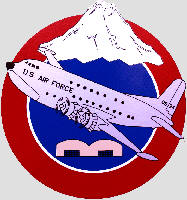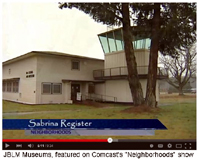 McChord Air Museum Feature
from TV Tacoma
's
CityScape
McChord & Lewis Museum Feature
THE TOWER GIFT STORE
x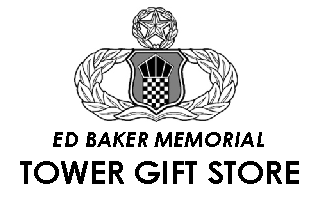 AT THE McCHORD AIR MUSEUM
All sales and proceeds from the Tower Gift & Hobby Store go towards the fulfillment of the Foundation's mission of preserve, restore, and maintain the history of McChord Field through the McChord Air Museum.
X
TOP NEWS & HEADLINES
Tacoma StarLifter Rechristening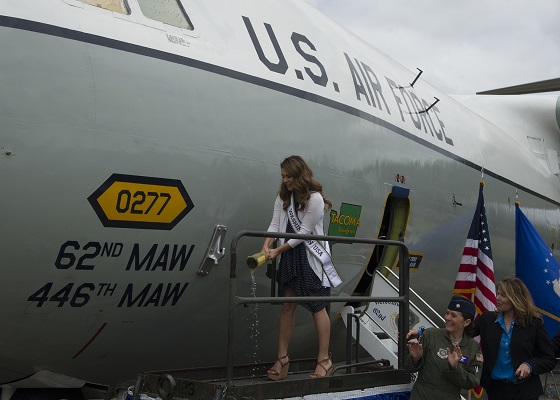 Read the story in the Rip Cord On Line in the Museum News section
X
UH-19 "Lands" at Museum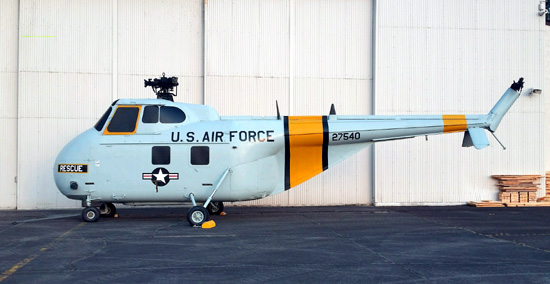 Read the story in the Rip Chord On line in the "Museum News" Section.
Herculean Rollout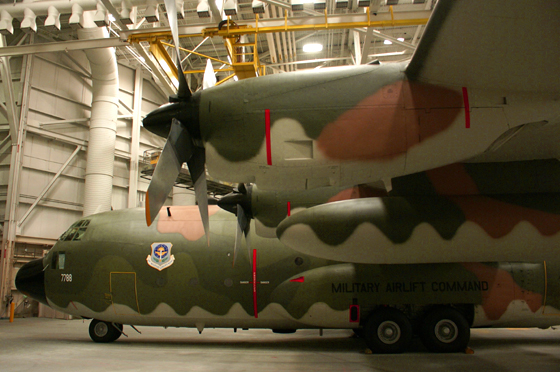 Read the story in the Rip Cord On Line in the Museum News section
New Sign points visitors in the right direction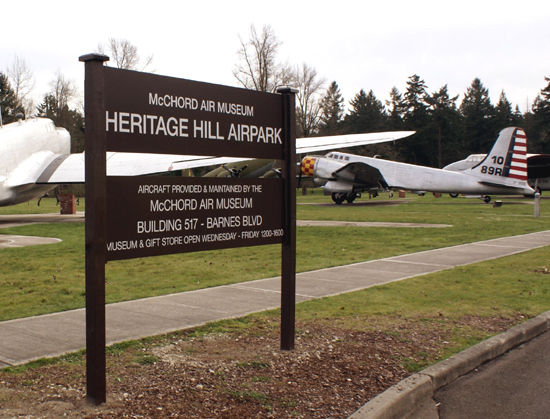 Read the story in the Rip Cord On Line in the Museum News section
ONLINE FEATURES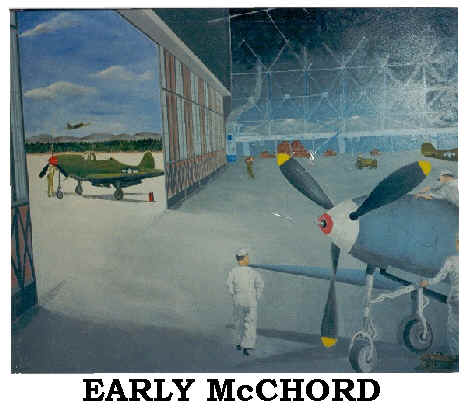 The Art of McChord Museum Artist "Cy" Reck
Visit the Museum Gallery page under the Museum Collection tab.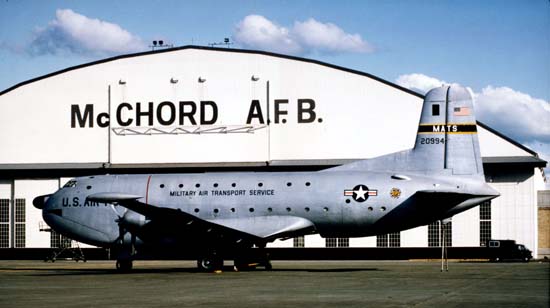 Masters of the Air - The Quest to bring our C-124 home
As long time member Chuck Bowen retires from the McChord Air Museum, his son, Gary Bowen reflects on his Father's Air Force and Museum History and Chuck's quest to bring a C-124 to the McChord Air Museum in this special Father's Day Feature. To read the story, please visit the "Special Features" links on "Our History" page.

OUR HISTORY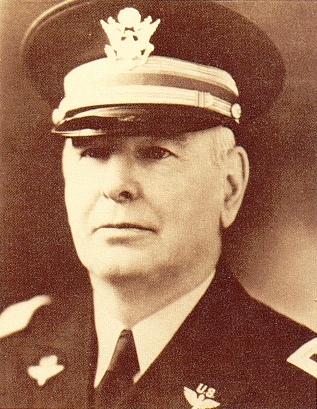 Directions, hours and additional visitation information
History of McChord AFB, our Air Museum & our Museum Foundation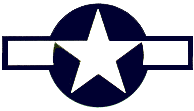 RESTORATION HANGAR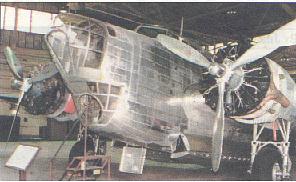 Our aircraft collection and Museum Gallery brings McChord's past to life.
Information about our aircraft and the needs of their Crews.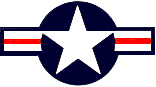 MUSEUM NEWS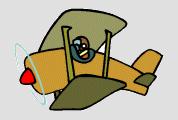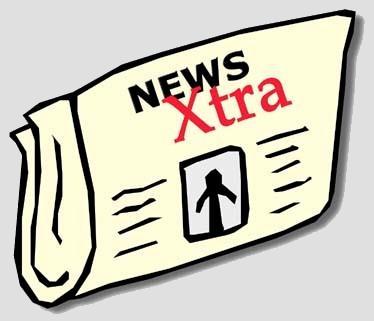 For Kids and young adults with interest in aviation
The RIPCHORD ON-LINE- Latest McChord Air Museum and McChord Air Museum Foundation news.
DONATIONS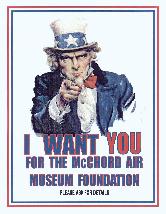 The MAMF is a501 (c)(3) non-profit organization organized in 1982
Join us at the McChord Air Museum Foundation No experience necessary !