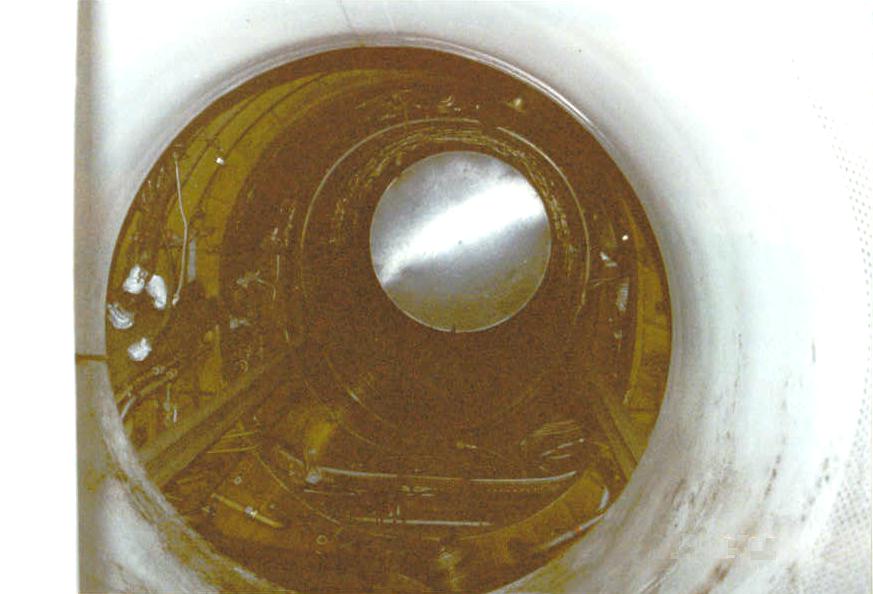 View of the engine compartment from the intakes.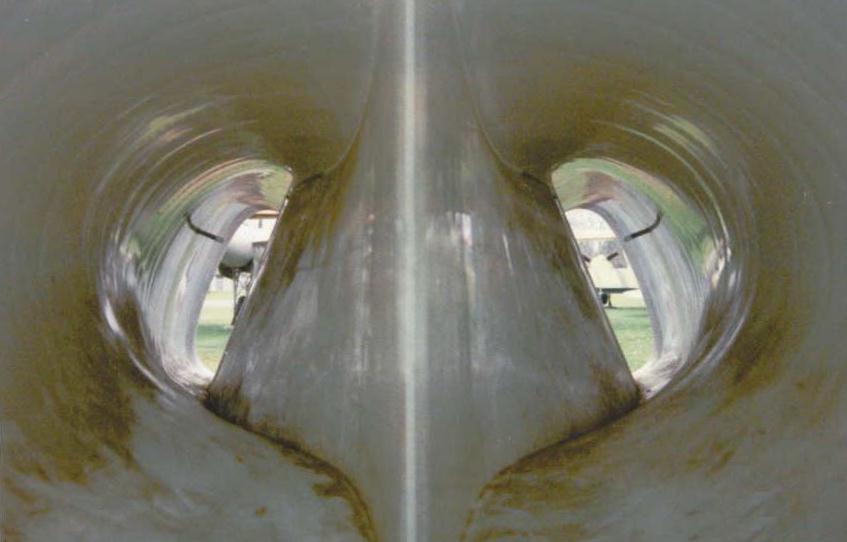 This unique view looking out of the Museums F-106 intakes from the edge of the intake section.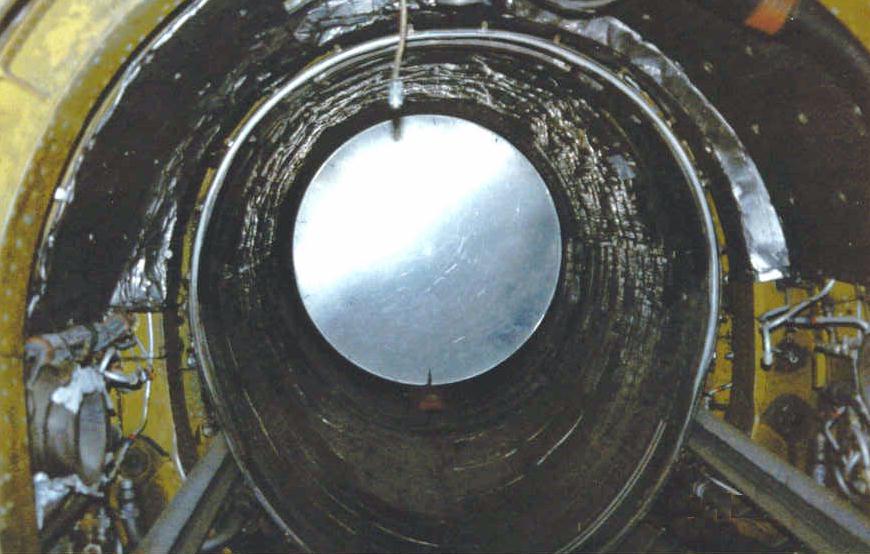 Looking rearward into the Museums engine compartment. Note the

rear of the stainless steel disc fabricated

by the 318th to represent a afterburner of the Pratt & Whitney J75 engine.