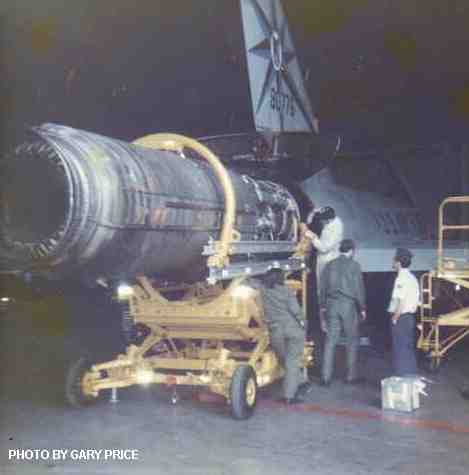 F-106A 58-0776 from the 318th FIS is pictured here undergoing a routine engine change. In 1976 the Squadron painted –0776 in a special Bicentennial paint scheme (below) during the United States 200th birthday celebration. The Interceptor nicknamed The Freedom Bird" crashed in 1980.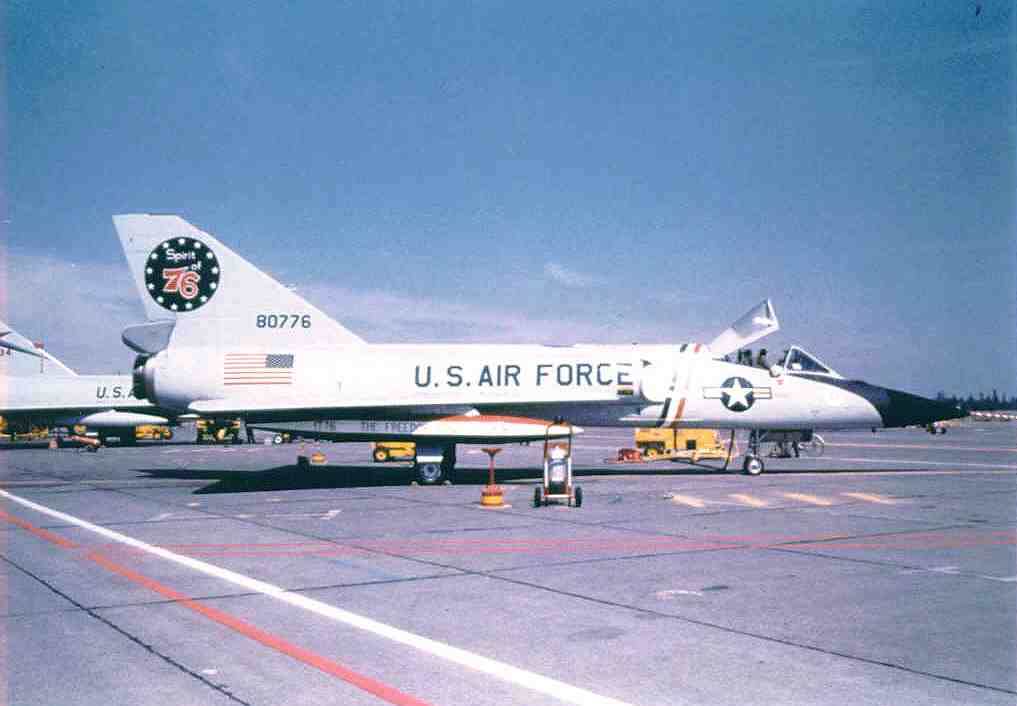 The Freedom Bird pictured at McChord AFB in 1976.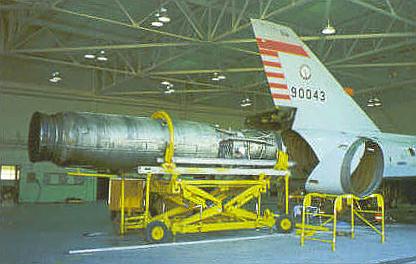 Another view of a J75 engine as it is removed from F-106A 59-0043 from New Jersey Air National Guard. This aircraft was the last operational F-106

(August 1, 1988) and completed the last QF-106 flight ten years later.
PHOTO BY BERT KINZEY / F-106 DELTA DART - THE "ULTIMATE INTERCEPTOR / VOL 13.
This photo is protected by international copyright laws and may not be used in anyway without written permission from the photographer.